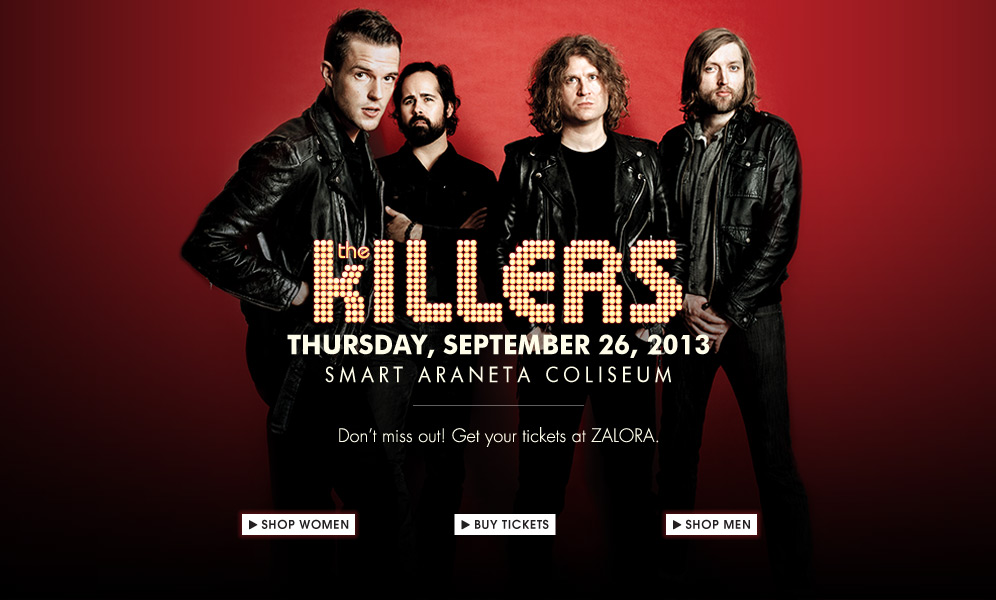 Concert Styles and Fierce Fashion Pieces
Wouldn't it be great to have a style or fashion guide to follow when attending events and other gatherings? Zalora PH, the country's premiere online shopping site, wants to offer its customers more than just products. While providing Filipinos with fashionable clothes and the convenience of online shopping, Zalora PH also wants to educate its followers on fashion dos and donts during important gatherings. If you're at a loss on what to wear for rock concerts, ballet recitals, broadway shows or the upcoming Oktoberfest, just check out Zalora's Concert Style page and look at dozens of outfit suggestions. It also offers different wardrobe pairings that can be mixed and matched from items that you already have in your own closet.
Save Time and Stay Fab
Shopping for special occasions used to be tedious and time-consuming. There is also the very real danger of arriving at a concert over or underdressed. This can be embarrassing and can rob you of your enjoyment of what was supposed to be a very fun activity. You can spare yourself from this experience by checking Zalora's concert style page and find outfits that are just right for the occasion. This saves you a lot of time and money since you won't have to buy several outfits just to see which one will fit better. With the Zalora style guide, you'll get fashion tips and ideas as well. You can reuse the same outfit for a different event and come up with a totally different look just by using the right shoes, accessories and other enhancements.
Shop Online for Concert Attire
Shopping for concert attire or outfits for certain events and affairs can be painless and hassle free if you look to Zalora. Not only do we offer a complete range of apparel, shoes, bags, accessories and even make up to complete your look, we will also make sure that your purchases arrive at your doorstep at the soonest time possible. Online shopping convenience is at your disposal, only at Zalora!