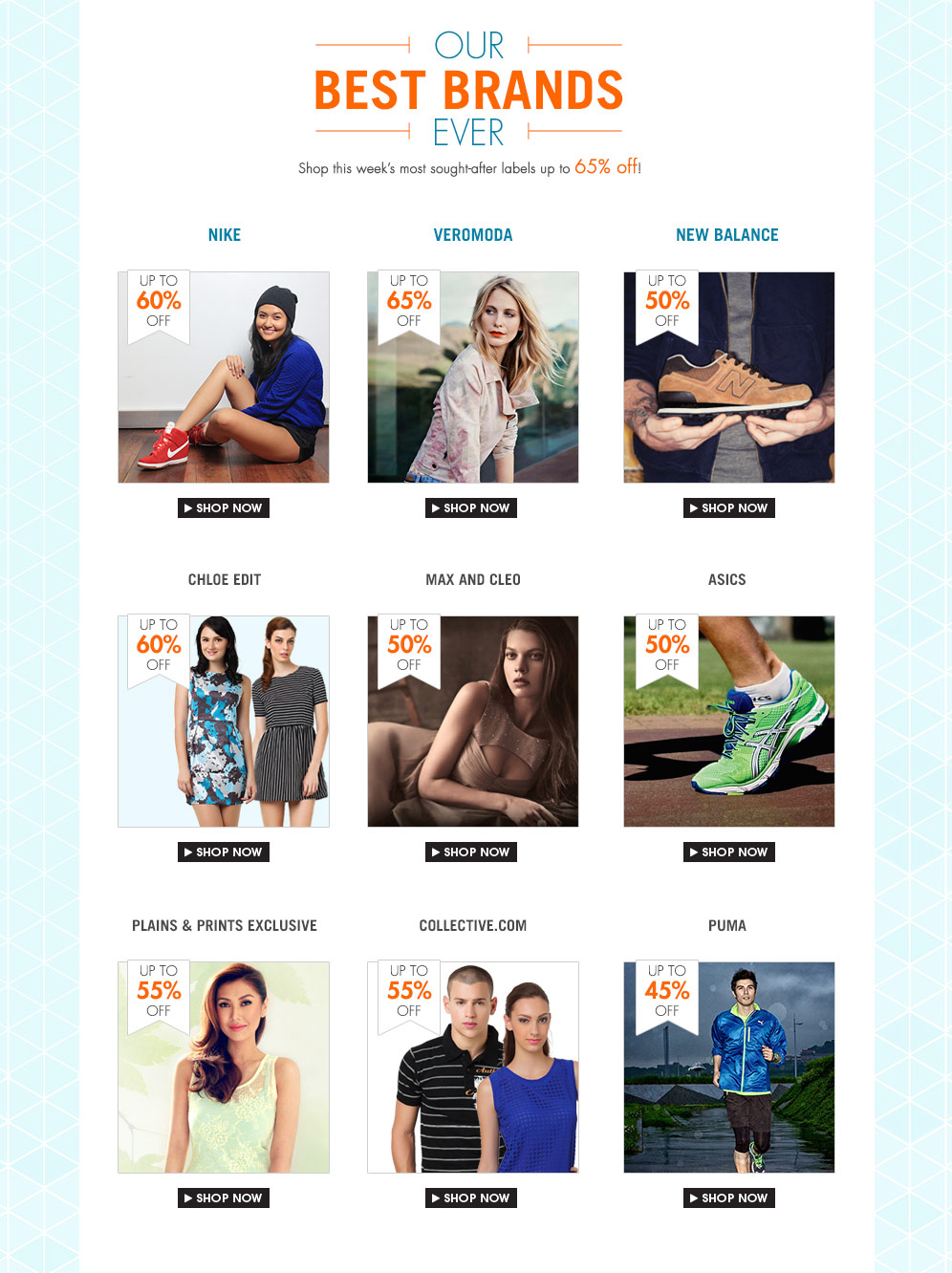 Find the Best Local and Imported Brands at Zalora PH!
Online shopping has indeed grown by leaps and bounds over the recent years. One reason for its popularity is having all the best local and international brands all under one roof - or site in this case. With a few clicks of a mouse, a shopaholic can easily find all the best brands for apparel, shoes, accessories, make up and many more at Zalora PH! If you were shopping at a physical mall, your feet will be sore from just walking in and out of so many stores, but not here at Zalora!
Shop for your favorite local brands Online
When it comes to local brands, there are plenty to choose from. Plains and Prints is a local brand of apparel that is known for its stylish and trendy designs. Collective.Com is also another apparel line for men and women that boasts of very competitive price points. Scarlet on the other hand, has quickly established itself as a reliable brand for women's footwear - their best seller being the foldable ballet flats.
Imported Brands are Here too!
Now, you need not travel abroad to get hold of your favorite international brands. Zalora has some of the best imported brands and designer items such as Rayban eyewear, Nike footwear and active wear, Reebok, Adidas and Puma, to name a few. When it comes to leather bags and wallets XOXO. Juicy Couture, Santa Barbara Polo & Racquet Club are some examples. There are thousands of brands with a variety of offerings to choose from and enjoy. Keep on visiting www.zalora.com.ph and shop to your heart's content!