Shop
the___edit
We're just getting started.
Here at ZALORA, we strive to always bring something fresh to the table. From discovering new brands and opening new pop-up store concepts, to throwing fun and memorable events, we make sure to constantly move fashion forward.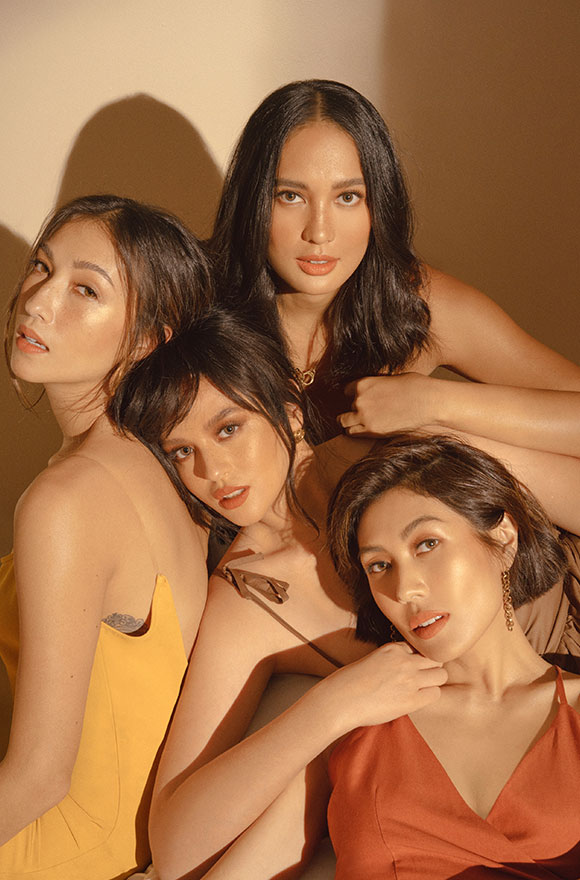 Shop The Look
This month, we're officially launching not just one, but two new and exciting projects—real cool stuff you will see from here on out. Introducing: Z/COVERS, our very own e-magazine designed to feature your favorite style stars and even give you a peek at what's currently in their shopping carts. Today also marks the big reveal of the___edit, ZALORA's hottest new label made for celebrity-designed pieces to take shape from their brilliant minds and enviable closet to yours.
With these two thrilling additions to our roster, the decision on who to front both our maiden issue and our first-ever celebrity collection was a no-brainer. No other women make the business of looking good as easy and as effortless as Liz, Georgina, Belle, and Solenn—the It Girls.
We all have different styles and personalities and if just one of us made it, it wouldn't be as inclusive.
- George
Over the past couple of years, we've watched these ladies travel the world, witnessed their dreamy weddings, stalked their IG stories for cute baby vids, and followed their successes in selling It. But through it all, one thing remained constant—their strong individual styles that only got better with time. "It took a while for us to get comfortable with really knowing what we like and after our whole experience in our twenties, now that we're leaning towards our thirties, we want something more practical but still stylish. We don't want to be in pain after a long day," Belle shares.
Late night WhatsApp arguments to early morning meetings, hate and love messages, and agreeing to disagree; this has been the past few months for the girls. "We all have different styles and personalities and if just one of us made it, it wouldn't be as inclusive," shares George. From this culling together of their collective know-how when it comes to fashion, the___edit, was born.

A match made in fashion heaven—with a goal to share their love of fashion to as many Filipinas possible; ZALORA, with its wide reach and the promise of convenient online shopping was the key to make it happen. Together, we created a 60-piece universally flattering shoe and apparel line reflective of the girls' respective styles. An assortment that, just like them, is effortless, unapologetically chic and on point.
Everything is a statement piece. Everything is made to feel as good as it looks.
- Liz
These are sophisticated, versatile, timeless pieces anyone can easily pullout from her closet and feel confident in; whether day or night, regardless of the season or location—like a bestie so reliable, you can turn to her again and again because you know she won't let you down. "Everything is a statement piece. Everything is made to feel as good as it looks," says Liz who highlights that the pieces are both comfy and stylish. Constants made to live in everyone's on-repeat rack, the___edit wasn't crafted by one person trying to please, but by four strong and confident point of views that matter. So when they say "everyone can wear it," you know there is actually something for every Filipina.
Layer a dress stylishly with a trench like George and Liz, or parade on its own, no fuss, like Solenn and Belle—this collection is yours to own, yours to edit…and we're only just getting started.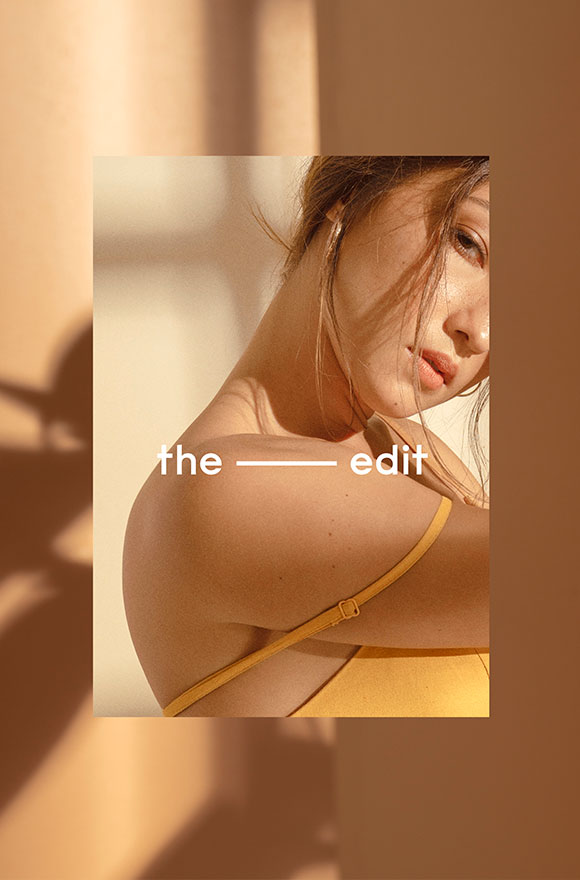 Shop The Look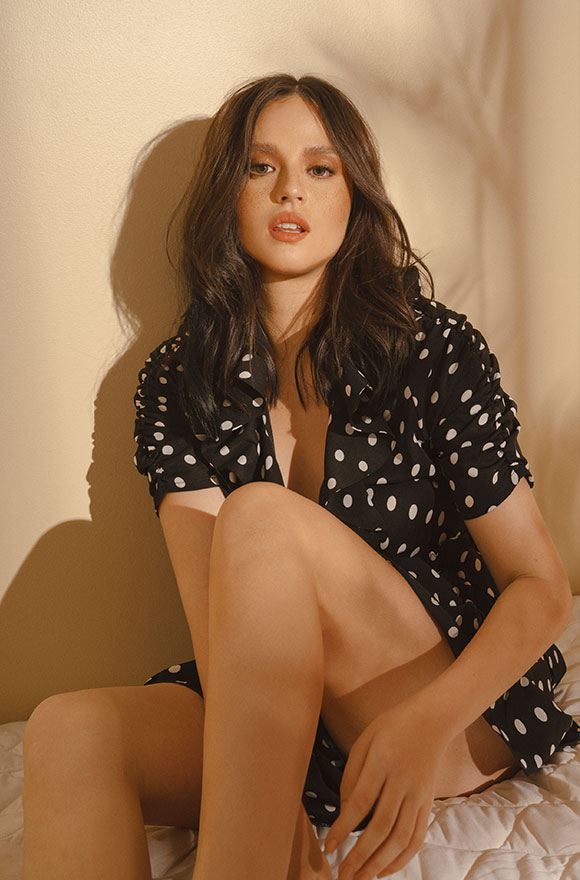 Georgina Wilson
How did the___edit come to life?
I feel like we've always loved clothes to death and there's nothing better than having a wardrobe that you know everything's cute. We asked questions like "Will this suit everybody? Will the color be flattering for all skin tones? Are these pieces that we think we will wear day in and day out? Are we gonna love this five years from now?" We wanted it somehow to be timeless yet modern. And something that we believe every woman should own.
What was the inspiration for the collection?
I think we'll always be children of the nineties so we were inspired by those type of pieces, like simple slips. Kate Moss forever, Alexa Chung forever. But I think what really inspired us is just an easy lifestyle. I want to be able to wear these clothes in a very relaxed setting, and a very dressed up setting and be able to style it both ways because it's versatile.
What's your favorite piece from the collection?
We have a long-sleeve trench and a short-sleeve trench and I think those two are my favorite pieces. I just feel like when someone puts a trench on, they just look so sophisticated and well-put together regardless of what's underneath.
ZALORA has helped us make
our dream come true. - George
Belle Daza
What kind of woman did you have in mind when working on this collection?
We wanted to come up with a line that was affordable that the modern Filipina would use everyday. We wanted to include all the types of women, whether you are a stay-at-home mom or you're someone who is on the go. We wanted it to be flattering. And that is why we were very specific with the colors and the cuts because we wanted it to be kind of universal in that sense.
Can you tell us about the shoes?
Oh, I love the shoes. I was saying that maybe if we were in our twenties, we would have had super killer heels and stuff but we're not mad at our feet anymore. We just want something easy, breezy. A simple block heel is our life so we wanted our collection to present that.
What's your favorite piece from the collection?
I love the polka dot wrap dresses that we have just because I can live in them. And since we're in such a tropical country, I like that it's breathable and since I also breastfeed, my boob is accessible. Easy, breezy yet you look well put together.
Finding your style is a process involving a lot of trial and error. Don't be so hard on yourself if you're not there yet.
- Belle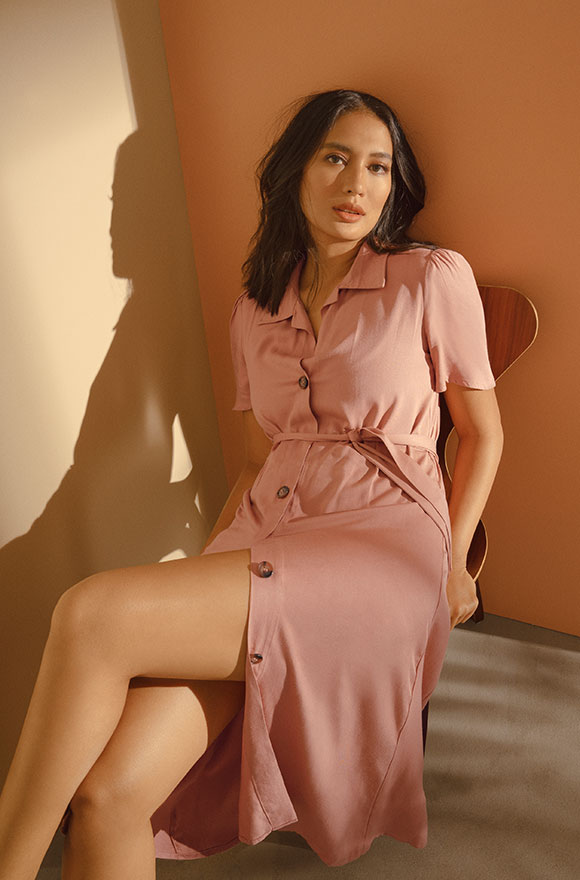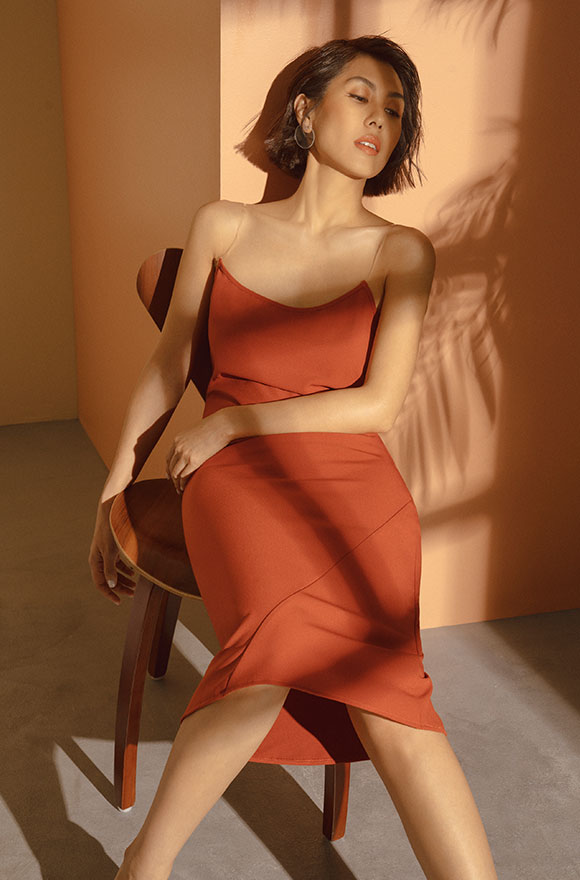 Liz Uy
What do you want the girls to feel when they wear the___edit?
We want you to feel great, and we want you to feel comfortable. Comfort and style in one. Since Belle and I are new moms, we also wanted it to be mom-friendly. There are pieces that are very easy to wear no matter what stage in life you're in.
What separates your collection from others?
They're very versatile. Like the trench is applicable for different weathers. You can wear it when it's hot and when it's cold, in Manila or when you travel. These are pieces we think that every girl should have in their closet, staples.
What are your favorite pieces?
My top three are the wrap dresses in the colors market and night, and the trench that can be worn layered, or on its own.
We wanted to make it easier for women to dress up every single day.
- Liz
Solenn Heussaff
Why did you choose to partner with ZALORA?
They are the biggest online selling platform in Asia. I love how they support both local brands just like brands from abroad. A lot of platforms really push into selling what's not from here, whereas ZALORA supports a lot of local brands too. So I think that it's very important for us, especially for this generation, to support local as well.
What styling tip can you give girls who want to shop your collection?
We chose nice basic colors so it's very easy to mix and match with your closet. This is our edited closets, bringing it to your closet. Hopefully you can spice it up with what you have at home.
Can we look forward to more after this collection?
Hopefully maybe in the future we can have our own prints. Maybe I can draw some prints, or we can come up with some prints together!
Everyone has different personalities, different styles. So it's about finding the perfect compromise that will fit everyone. A little bit of us and a little bit of you.
- Solenn