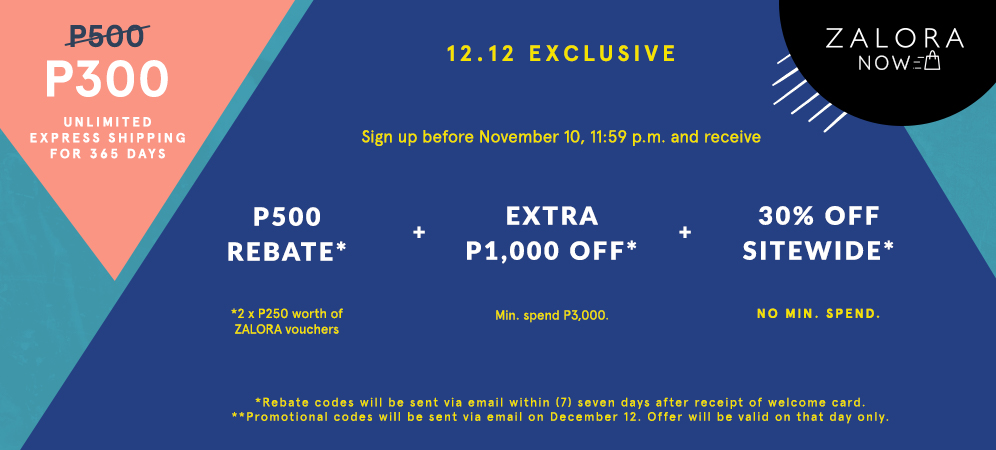 BE EAGER FOR 12.12 SALE THE ONLINE FEVER
This is a massive shopping event for all our dear customers. Who would have thought that a fever would be a good thing? For the past couple of years, ZALORA has taken part in the united front of e-commerce sites in the country, making online shopping known of its uses and convenience. We're taking the country into a new phenomenon of online shopping. Join us and see how everything will be bigger and better for you! From the online shopping site that gave you the stylish shopping satisfaction with the Online Revolution, ZALORA will make you want to go all in on the discounts, bargains and deals all happening on 12.12!
CATCH THE ONLINE FEVER EPIDEMIC
If the Westerners have Black Friday sales, the Philippines has a mind-blowing Online Fever in 12/12. The Christmas season has begun and the days are drawing near towards a shopping revolution that's set to take place on the 12th day of December. This is the perfect time to start on those Christmas shopping lists you haven't crossed yet, the day to splurge on things you have always wanted to buy. This is the time to use the best deals and discounts you can ever get.
12/12 IS MORE FUN AT ZALORA PHILIPPINES
Tickle your footwear fancy and satisfy your clothing cravings with great bargains on apparel, shoes, accessories, bags and more! 1212 Online Fever is your chance to cross off from the Christmas list, finally nab that sought after designer item or let's not forget that this is your time to get a major wardrobe revamp to welcome the New Year in style. Shop at ZALORA and acquire great finds from one of the leading online shopping portals in the country! Your purchases can be delivered to you in the fastest and most convenient way with just a few clicks! Buy now and celebrate this price dropping and fashion crazy season of sale with the best deals and discounts ever!