Promotions & Contests
Get your hands on this month's goodies, all lined up for you!
Hot Deals
Payment & Bank Partners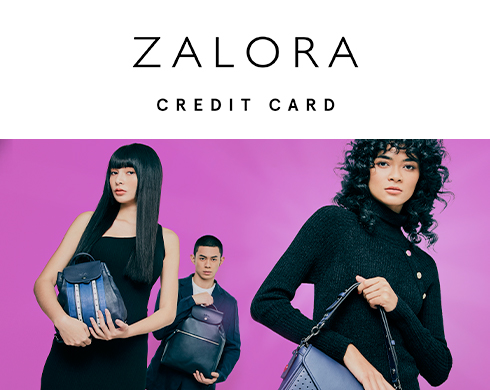 LEARN MORE
Bring back the joy of shopping with the ZALORA Credit Card Powered by RCBC Bankard!
VIEW T&CS
The first fashion and lifestyle credit card in the region that rewards you every time you shop!
GIVE MORE
Free shipping + 0% installment on ZALORA orders
First eco-friendly credit card in the country
SHOP MORE
Free P5,000 Shopping Credits as your Welcome Gift
EARN MORE
Up to 6% Cashback on ZALORA & other online purchases
Flexible Rewards Points on other retail spend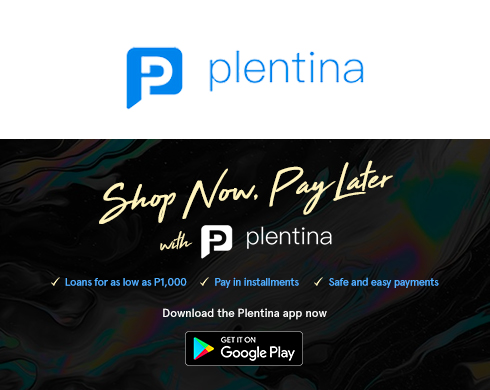 DOWNLOAD NOW
Shop now, pay later with Plentina
Download the app now!
VIEW T&CS
Available credit limit: P1,000-P5,000
Up to P1,000 initial credit limit for first time users
Redeemed as Zalora Gift Cards
For more information, check out https://bit.ly/zaloraxplentina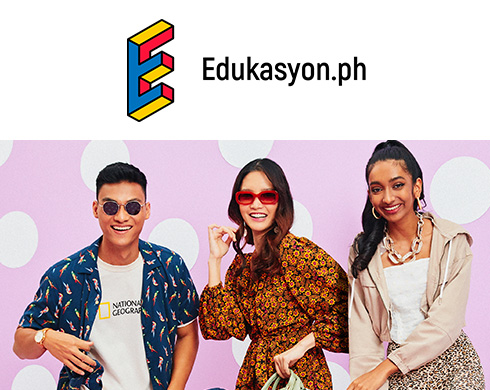 SHOP NOW
Gear up for the future! Get up to P200 off on all your school and fashion needs
VIEW T&CS
Start earning XP points and coins to get exclusive vouchers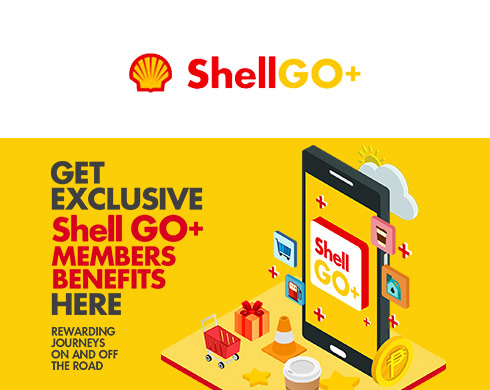 DOWNLOAD NOW
Not yet a member? Download the Shell Go+ app now!
VIEW T&CS
Learn more at www.shellgoplus.com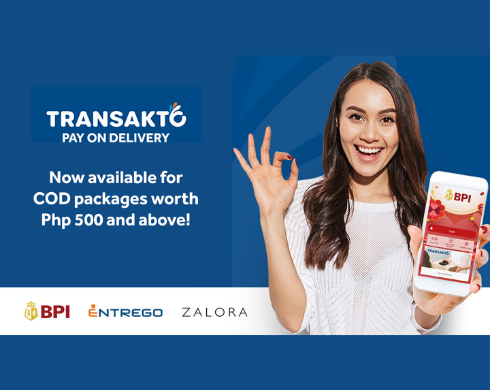 Activate and use Transakto Pay on Delivery now!
Don't worry about cash for your COD packages.
With TRANSAKTO Pay on Delivery, you can pay securely direct from your bank account.
VIEW T&CS
Available for COD packages worth Php500 and above
Currently available for BPI account holders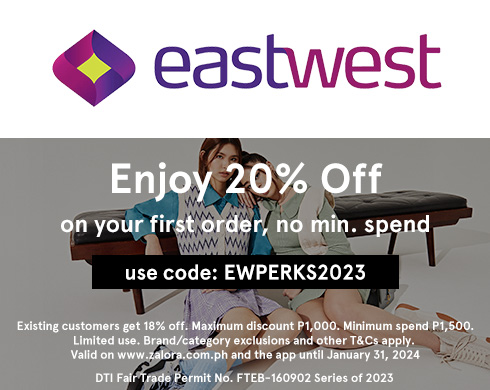 Shop Now >
Enjoy up to 20% OFF, no min. spend on your first order using the code: EWPERKS2023
VIEW T&CS
Existing customers get 18% OFF,
min. spend P1,500, max discount of P1,000.
Brand and category exclusions apply.
Limited use per account.
Valid until January 31, 2024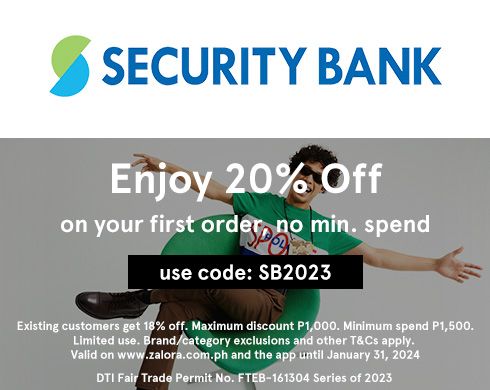 Shop Now >
Enjoy up to 20% OFF, no min. spend on your first order using the code: SB2023
VIEW T&CS
Existing customers get 18% OFF,
min. spend P1,500, max discount of P1,000.
Brand and category exclusions apply.
Limited use per account.
Valid until January 31, 2024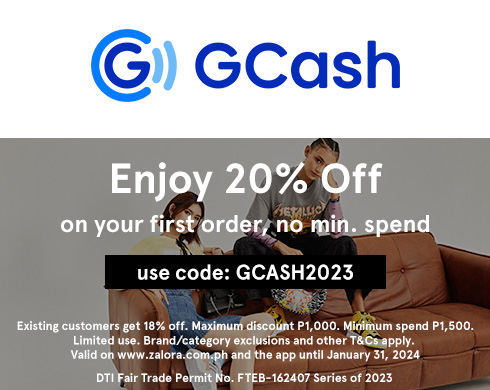 Shop Now >
Enjoy up to 20% OFF, no min. spend on your first order using the code: GCASH2023
VIEW T&CS
Existing customers get 18% OFF,
min. spend P1,500, max discount of P1,000.
Brand and category exclusions apply.
Limited use per account.
Valid until January 31, 2024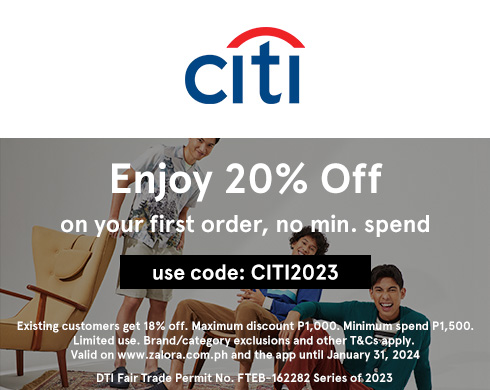 Shop Now >
Enjoy up to 20% OFF, no min. spend on your first order using the code: CITI2023
VIEW T&CS
Existing customers get 18% OFF,
min. spend P1,500, max discount of P1,000.
Brand and category exclusions apply.
Limited use per account.
Valid until January 31, 2024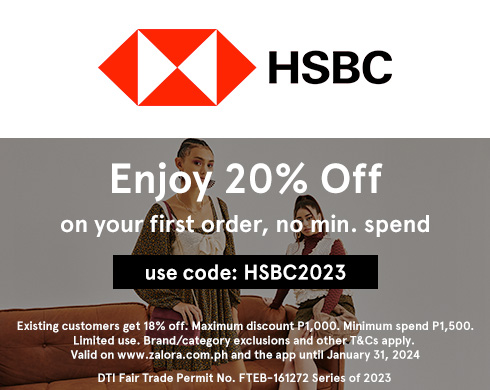 Shop Now >
Enjoy up to 20% OFF, no min. spend on your first order using the code: HSBC2023
VIEW T&CS
Existing customers get 18% OFF,
min. spend P1,500, max discount of P1,000.
Brand and category exclusions apply.
Limited use per account.
Valid until January 31, 2024

Shop Now >
Enjoy up to 20% OFF, no min. spend on your first order using the code: MAYA2023
VIEW T&CS
Existing customers get 18% OFF,
min. spend P1,500, max discount of P1,000.
Brand and category exclusions apply.
Limited use per account.
Valid until January 31, 2024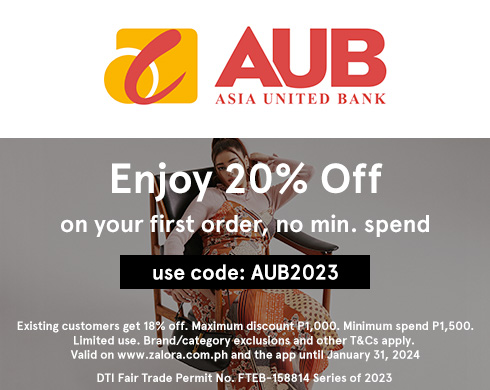 Shop Now >
Enjoy up to 20% OFF, no min. spend on your first order using the code: AUB2023
VIEW T&CS
Existing customers get 18% OFF,
min. spend P1,500, max discount of P1,000.
Brand and category exclusions apply.
Limited use per account.
Valid until January 31, 2024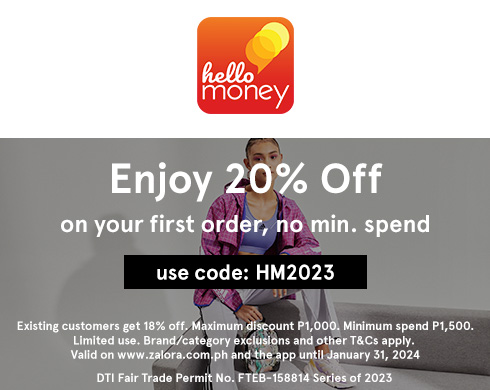 Shop Now >
Enjoy up to 20% OFF, no min. spend on your first order using the code: HM2023
VIEW T&CS
Existing customers get 18% OFF,
min. spend P1,500, max discount of P1,000.
Brand and category exclusions apply.
Limited use per account.
Valid until January 31, 2024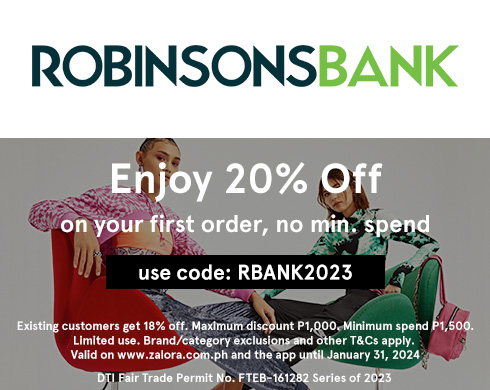 Shop Now >
Enjoy up to 20% OFF, no min. spend on your first order using the code: RBANK2023
VIEW T&CS
Existing customers get 18% OFF,
min. spend P1,500, max discount of P1,000.
Brand and category exclusions apply.
Limited use per account.
Valid until January 31, 2024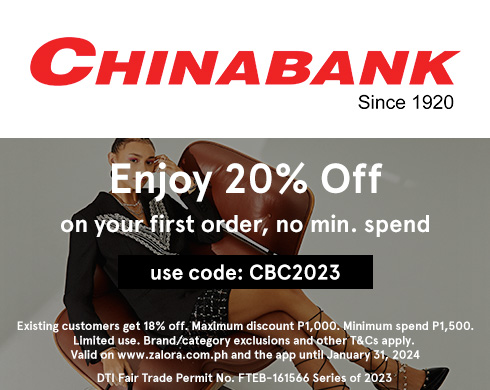 Shop Now >
Enjoy up to 20% OFF, no min. spend on your first order using the code: CBC2023
VIEW T&CS
Existing customers get 18% OFF,
min. spend P1,500, max discount of P1,000.
Brand and category exclusions apply.
Limited use per account.
Valid until January 31, 2024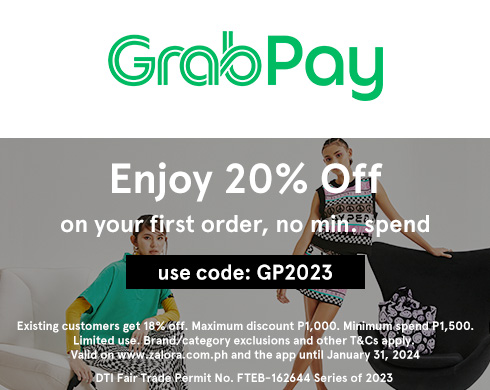 Shop Now >
Enjoy up to 20% OFF, no min. spend on your first order using the code: GP2023
VIEW T&CS
Existing customers get 18% OFF,
min. spend P1,500, max discount of P1,000.
Brand and category exclusions apply.
Limited use per account.
Valid until January 31, 2024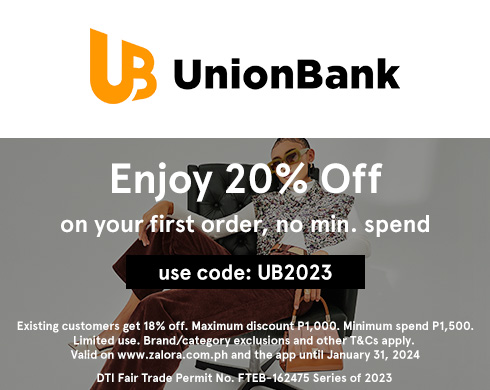 Shop Now >
Enjoy up to 20% OFF, no min. spend on your first order using the code: UB2023
VIEW T&CS
Existing customers get 18% OFF,
min. spend P1,500, max discount of P1,000.
Brand and category exclusions apply.
Limited use per account.
Valid until January 31, 2024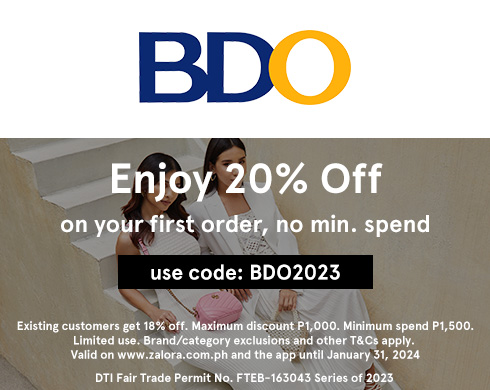 Shop Now >
Enjoy up to 20% OFF, no min. spend on your first order using the code: BDO2023
VIEW T&CS
Existing customers get 18% OFF,
min. spend P1,500, max discount of P1,000.
Brand and category exclusions apply.
Limited use per account.
Valid until January 31, 2024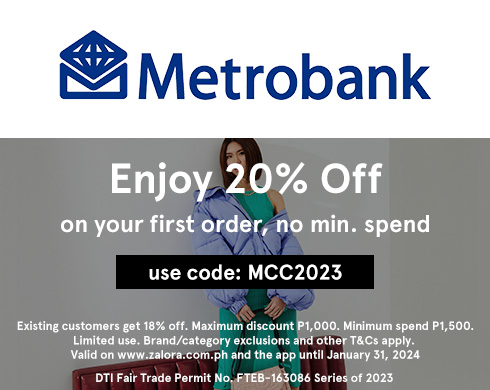 Shop Now >
Enjoy up to 20% OFF, no min. spend on your first order using the code: MCC2023
VIEW T&CS
Existing customers get 18% OFF,
min. spend P1,500, max discount of P1,000.
Brand and category exclusions apply.
Limited use per account.
Valid until January 31, 2024