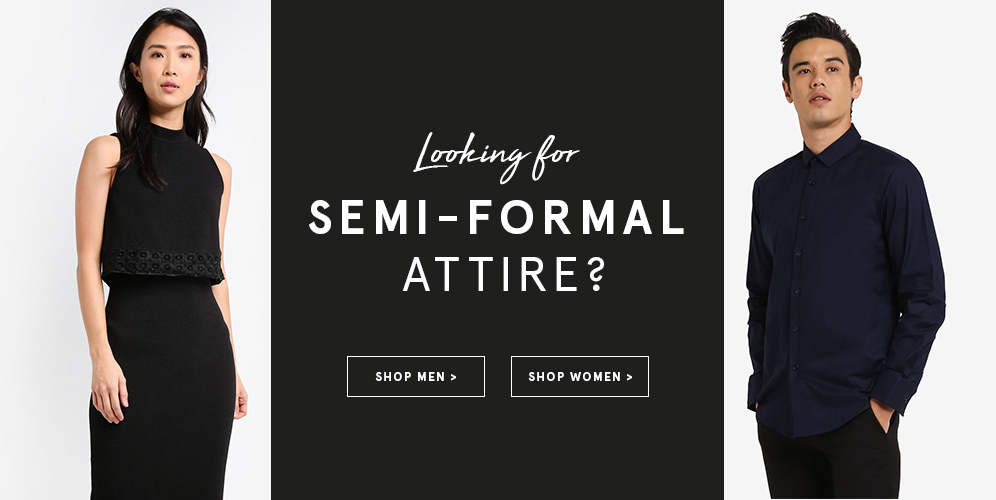 Semi-Formal Attire for Men and Women
Semi Formal attire is generally defined as a tad more formal than smart casual styles. It includes clothing that is more dressy than jeans and polo tees, but less formal than tuxedos or gowns. For men, semi-formal wear typically means a long-sleeved shirt and tie. For women, it usually means pairing a long sleeved shirt or blouse with pants or a pencil skirt.
An Array of Options for both Men and Women
Women have more options than men when it comes to semi-formal attire. Besides the go-to options such as dressy blouses or shirts, a semi formal dress code can also mean opting for sophisticated-looking shift dresses or A-line dresses. However it is important to note that semi-formal attire should be relatively conservative so it might be better not to push the envelope with hemlines too high and V-necks too deep. For men, simply throwing on a blazer over a polo shirt creates a semi-formal appearance. Accessories like ties and cufflinks also go well with the semi-formal look.
Shop Semi Formal Attire for Female & Male Online at ZALORA Philippines
Browse our wide selection of Semi-formal attire for men and women now and get a free voucher upon sign-up on our site! ZALORA aims to bring together fashion and convenience to provide you with the best online shopping experience. As such we offer a variety of payment modes including Paypal, credit or debit cards, bank transfer and cash on delivery. Our excellent returns policy just sweetens the deal. So ladies, start shopping now!