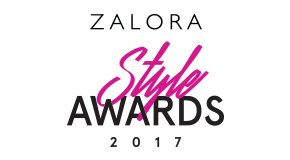 Honoring Local Trendsetters
5 #ZALORAICONS join us as official judges for this industry golden moment in conjunction with our 5th anniversary.
Own The Look of Our #ZALORAICONS
Top trends unveil with each stylish powerhouse
Jigs Mayuga
Robby Carmona
Coming Soon
As one of the country's most sought after professional makeup artists, Jigs Mayuga's expertise has allowed him to work with the biggest names in the industry -- even launching his own makeup line through an exclusive collaboration with a top cosmetic brand.
Fashion show director and events producer at Saga, Robby Carmona, envisions Manila to be considered as one of Asia's fashion capitals, with local designers reaching international fame and success. His unmatched creativity, meticulous eye for detail, and years of experience in different fields of the fashion industry makes him a powerful and irreplaceable figure in the world of style.
5 Trendsetters' Tales
Learn the fashion philosophy from our style mavericks
5 Fashion-Forward Brands We Adore