holiday package
With Christmas just around the corner, there's no better time to launch our first ever kids cover featuring Zion Gutierrez and Lucia Intal.
The best stories get handed down from generation to generation, but so does celebrity genes and strong personal style. From their picture-perfect family portraits, to their travel adventures, we can't blame people for getting curios (sometimes even obsessed) about these next-gen celebrities. In this issue, cool moms Sarah Lahbati and Bianca Gonzalez-Intal will feed everyone's curiosity and allow us to get to know their first-borns a little better. Meet Lucia and Zion—our youngest cover stars ever—through the eyes of their moms.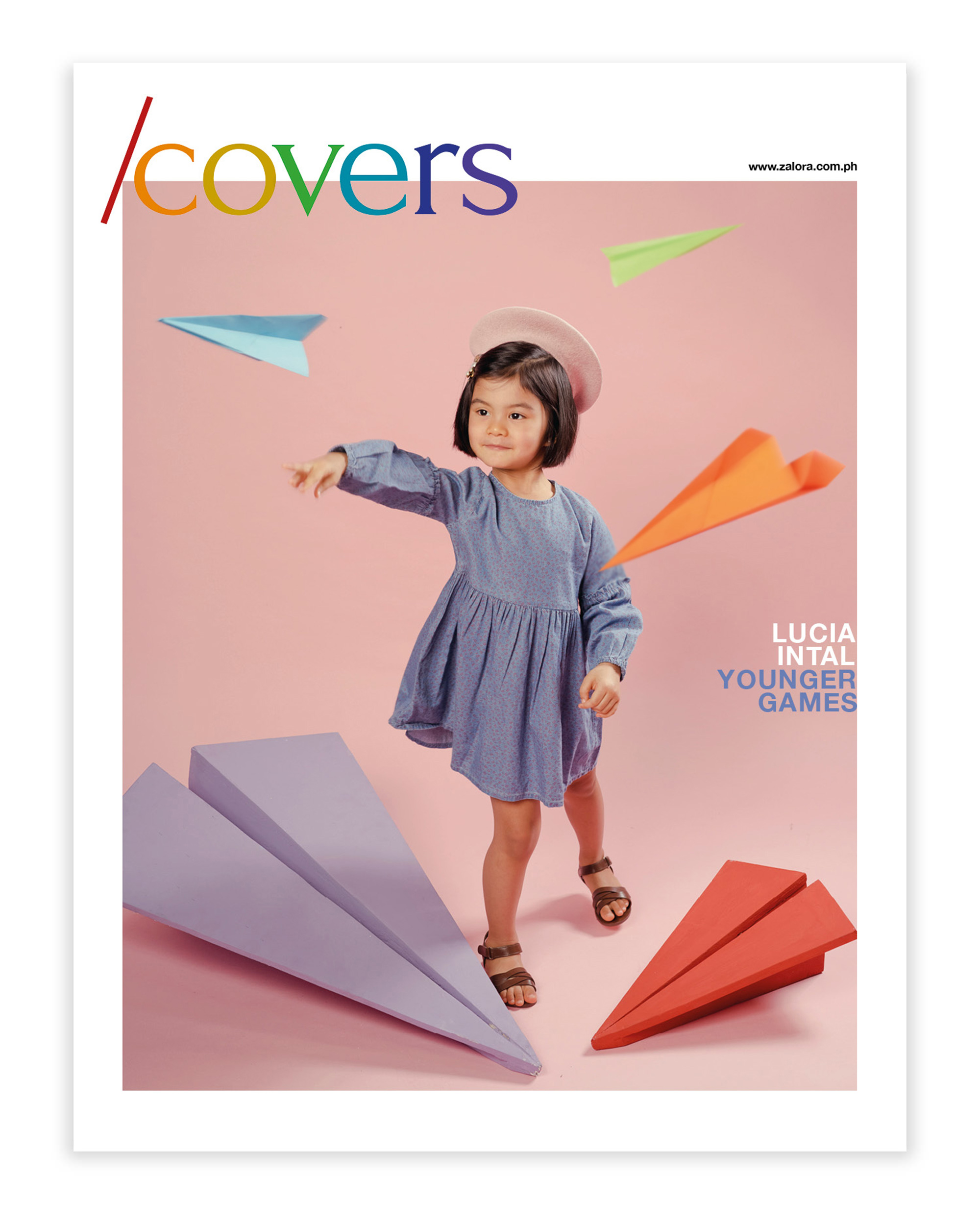 At such a young age (Lucia just recently turned four), Bianca is extremely grateful and proud of her Ate Lucia for being very obedient and responsible. "She makes a mother's job so easy. It wasn't hard to teach her how to brush her teeth, to drink her medicine and vitamins—and that's a load off, for sure. They say it's a trait of a first-born." Although on the gram, we often get to see her very silly and playful personality when she's home or out playing in her favorite park; she can also be an introvert. "She's extremely shy, and it takes a while for her to warm up especially around new people," Bianca explains, "But whenever she's at home or in a comfortable space, she's so makulit—dancing, singing, everything."
"She makes a mother's job so easy."
When asked about what Lucia's favorite activities are, the shy girl butts in and tells us that she likes doing forward rolls, "Forward roll?" Bianca laughs, "She likes going to Little Gym. She also likes painting with her daddy, playing kitchen and cooking—she also likes to sweep the floor, and any household chores that the girls are doing, she likes to try! It's the age when they want to help." But what most people don't get to see is that Lucia is a composer in the making. "When we're at home and she hears a tune, later on she'll sing that but with entirely different lyrics. She'll make up songs about Daddy, Mommy, Carmen; she has a song for everything, even for cooking. She'll just make up lyrics on the fly. They say it bears something on what they'll eventually like when they're older, so let's see how that'll turn out."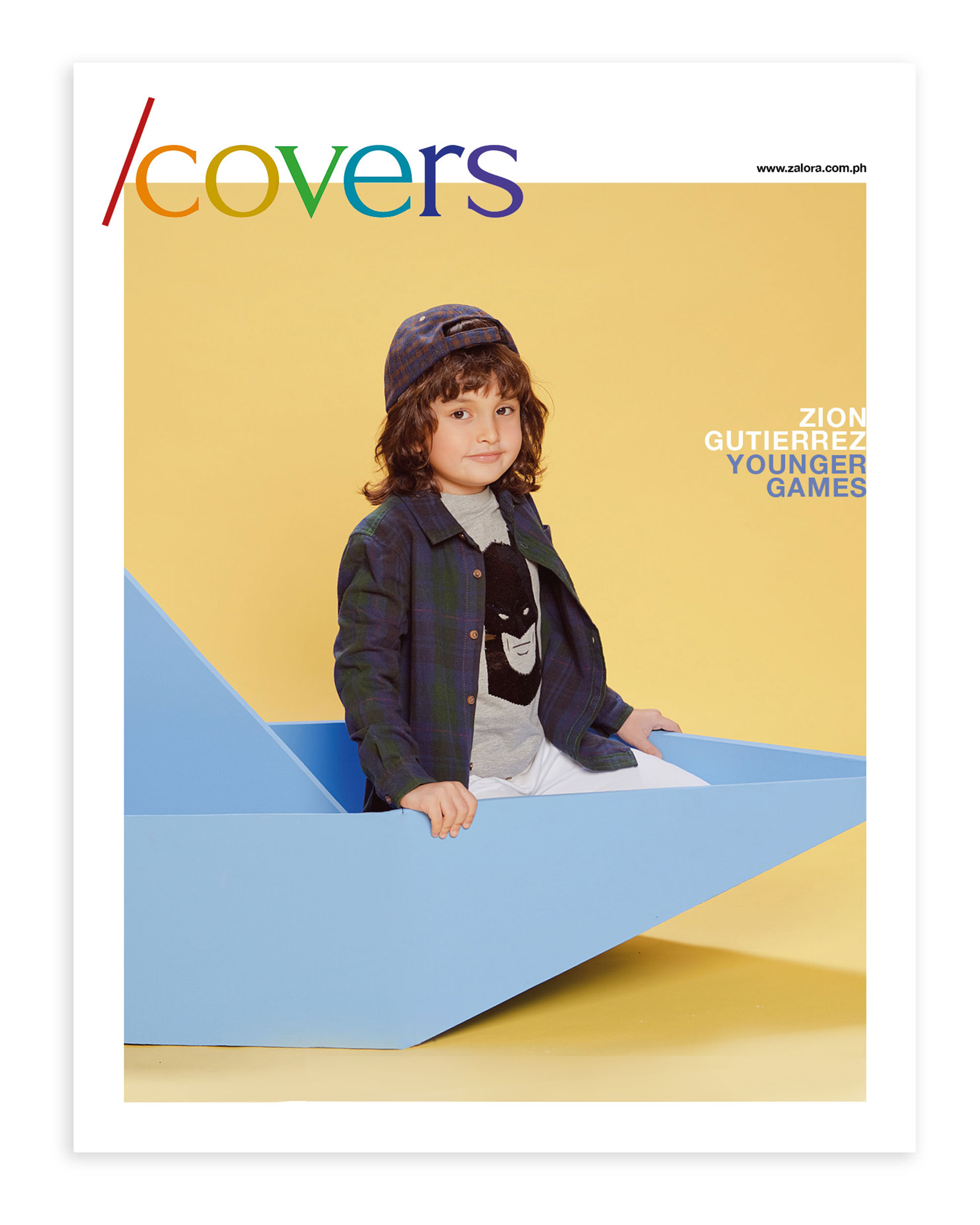 Walking on set with his naturally curly brown locks and sweet smile that everyone adores, there's no denying that the little lion's a natural charmer. "He's very sweet. I love that I can talk to him like he's my best friend; and he's such a smart kid, sometimes I feel like I'm talking to an adult. I can't fool him," Sarah shares. She also pointed out that growing up, they never baby-talked to Zion, "Of course, we treat him like a six-year-old kid, but we are also very open in terms of communication, so I think that's why he can comprehend things very well. He understands right away when I tell him the consequences of doing something wrong, he gets it, and he'll try to avoid it next time."
"He's very sweet. I love that I can talk to him like he's my best friend."
On top of football classes after school, plus swimming lessons in the summer; not a lot of people know that Zion actually has a very creative and artistic side to him, which he actually got from his mom! "He's really into art and music—he likes to paint and illustrate. He's so much like me when he gets obsessed with music, or about a movie or art. He's very artsy like that and I'm the same," Sarah says. Meanwhile his adventurous and sporty side comes from his dad, Richard Gutierrez. When asked whether Zion is more of a mommy or a daddy's boy, Sarah was quick to say, "I think if you ask both of us, we'll both say he's my boy (laughs). Zion's closer to me, and Kai is close to Chard."
When it comes to dressing up, Bianca talks about how she's always given Lucia the freedom to pick her outfits. "Ever since she was around a year old, I'll show her two different things and she'd choose. So, at an early age, she already has the concept of having the power to choose, and that she has a say." A fun fact: Lucia actually put together some of the outfits she wore at the shoot herself!
Sarah also shares how at six years old, Zion has his own preferences now, "Not until these past few months, he's been choosing his own outfits, and they're mostly comfortable. He doesn't like anything itchy; and anything cotton and soft, he likes." During the shoot, Zion's eyes went wide in excitement when he saw that he'll be wearing a comfy Batman sweater for his next look!
With a new baby in the picture for both families, changes were bound to happen. "They say that you should pay attention to the bigger one since they already understand more. Unlike the baby, she doesn't really understand yet," Bianca shares. Although both moms made sure that their first-borns were pretty much a part of their journey throughout the pregnancy, the real reaction came when the kids physically saw their baby siblings. Sarah remembers, "He was excited to have a baby brother; but when Kai was finally here, it kind of felt strange for him at first, that he wasn't alone anymore. But as time flew by, he became used to it and he's been playing the big brother role. He's been so protective and loving towards Kai." Bianca notes a similar experience, "We always tell her when she gets possessive of me and my husband, that we are also Carmen's mommy and daddy. There are just those days, but most of the time she's very loving, and she's a good sister—with sometimes not sharing toys (laughs). But that's part of it, I'm sure."
Thoughts on whether they would want their kids to follow their footsteps and pursue the entertainment industry one day—Sarah explains, "Not really. I know very well, as well as Chard who's been here longer than I have, how unstable this industry is." Sharing the same sentiment, Bianca says that, "I always say na sana Lord no. I say no to the entertainment industry because I know how difficult and how toxic it can be." But at the end of the day, Zion and Lucia can always count on their moms to be their number one cheerleaders, whichever path they choose to take in the future. Thankfully for now, the kids are still busy jumping dreams from wanting to become a police officer one day, to becoming an astronaut and a professional Olympian the next day. ♥
Photography:Charisma Lico
Styling: Loris Peña
Hair and Makeup: Zarry Borbon
Words: Maan Fernandez
Videography: Alivve
Set Design:AdSet Prod