Eyewear should always be fun and easy. That's why we got together to create our dream eyewear and lifestyle brand at Sunnies Studios. We design pairs that we love and wear ourselves for everyone to enjoy. From our first station in the Philippines, we've grown to over 40 stations nationwide and are working on expanding to more countries.
What started off as an idea to make eyewear equally stylish and accessible has now branched out into prescription eyewear with Sunnies SPECS and the neighborhood hangout, Sunnies Cafe, all brought to you by Sunnies Studios.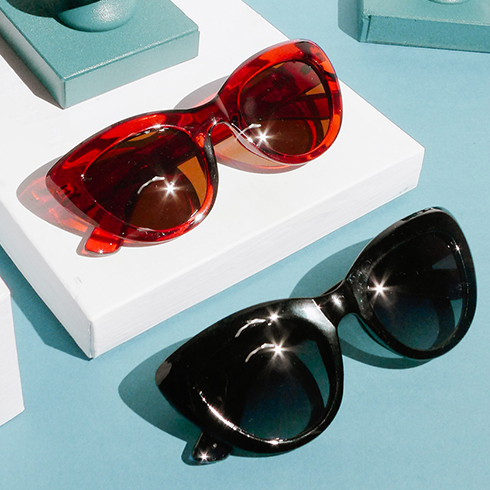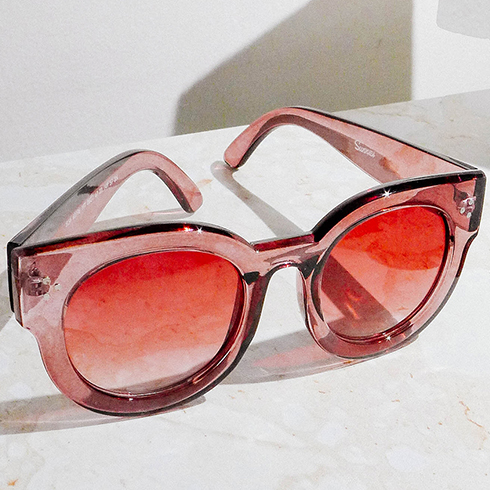 ---
SUNNIES STUDIOS: Sunnies in the Making
Established in Manila last 2013, four fashion-savvy friends got together with their vision to create an eyewear brand that would be as equally stylish as it is affordable - this idea successfully became Sunnies Studios. As it houses impeccable unisex sunglasses and rad specs, this unique eye wear brand provides you with on-trend and vintage-inspired frames patterned to the styles of the legendary decades. Ranging from impressive cat eyes to mirrored aviators, Sunnies' fresh collection elevates your style to a whole new level of chic.
Vintage Cali Cool
Being one of the most followed brands in social media locally, it is with no surprise that all their station openings were marked by long lines waiting to get their hands on their latest collections. Among all of their launches, the biggest happened at Mall of Asia where editors, bloggers, celebrities, and influencers alike gathered to grab their own pair. In less than two years, Sunnies Studios successfully expanded with over 30 stations nationwide and stretched out their stores throughout Southeast Asia. Despite the success, this super-rad eye wear brand continues to stay true to its signature blend of vintage and Cali cool that keeps all of us at the edge of our seats.
Sunnies Studios at ZALORA
Having a committed team that's always just a click away and stationed near you, Sunnies Studios finally made itself available internationally without the effort! Through ZALORA Philippines, you can now buy Sunnies Studios' flawless styles whether it's through a secure online transaction or reliable cash-on-delivery. With ZALORA's 30-day free return policy, you'll constantly be ensured with maximum satisfaction in your every purchases. Truly, this exclusive collaboration has brought fashion to new heights by constantly recreating yesteryear's classic silhouettes and developing original modern frames for the new generation.