Like Mother, Like Daughter
On this month's cover, mother-daughter tandem, Andi and Olivia Reyes, debut their exclusive collection for ZALORA.
There's no denying that Andi is one of the most stylish young moms in the local scene—with her effortless and uncomplicated yet chic sense of style, she is an icon that a lot of Filipinas love to follow. On the other hand, when it comes to kids who are already revealing a strong sense of personal style at such a young age, Olivia is undoubtedly one of the first names that come to mind. Strong individually, but better together, Andi + Olivia is the fashion duo we never thought we needed.
This month, we are not only celebrating the birthdays of March babies Andi and Olivia, but also the launch of the 64-piece mommy-and-me collection they created just in time for summer! Read on as Andi talks about the changes of dressing as a mom, raising a young fashionista, and the super exciting collection now available on ZALORA.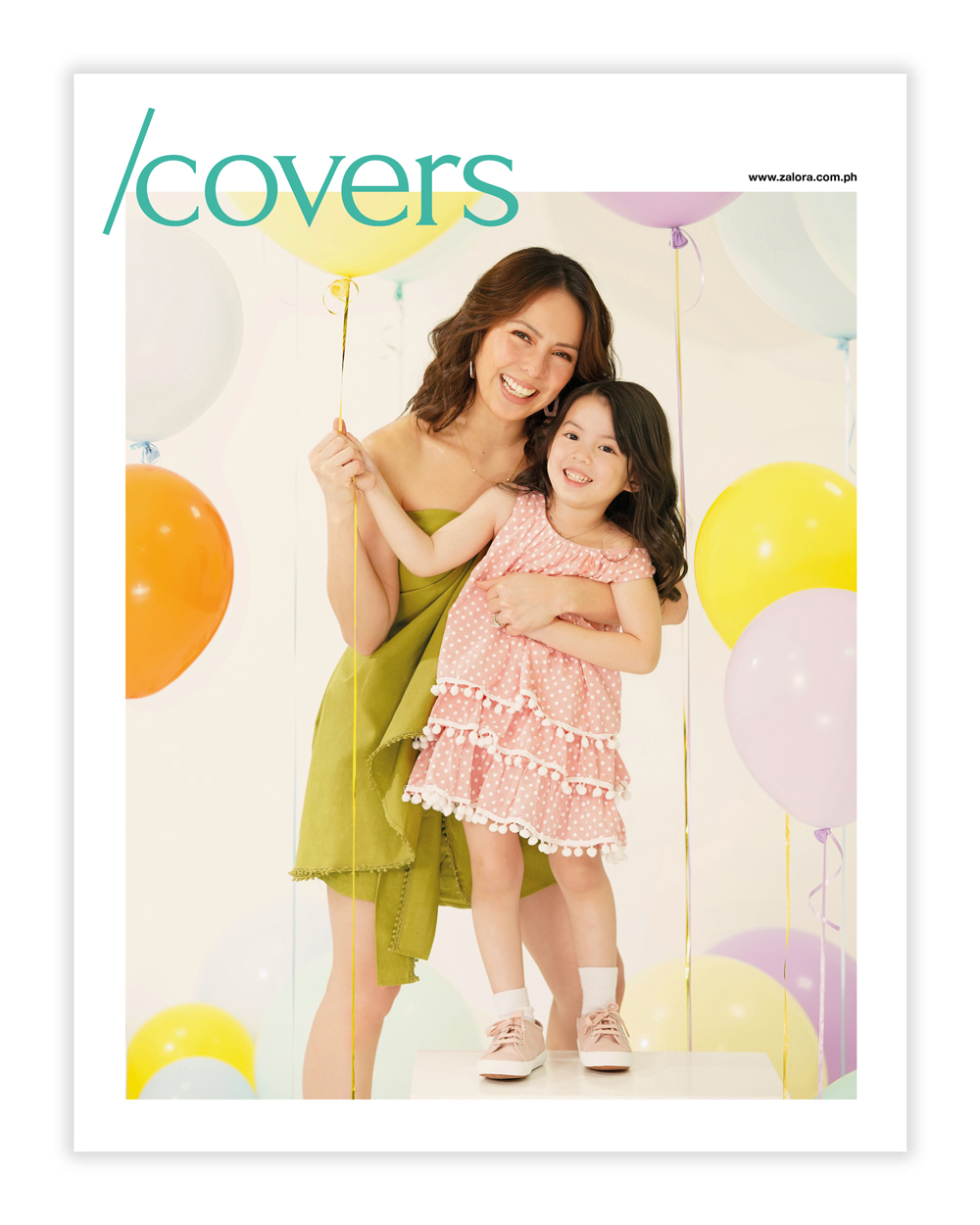 "My style is laidback casual. I go for comfortable pieces that allow me to move and do things without having to worry about what I'm wearing. " - Andi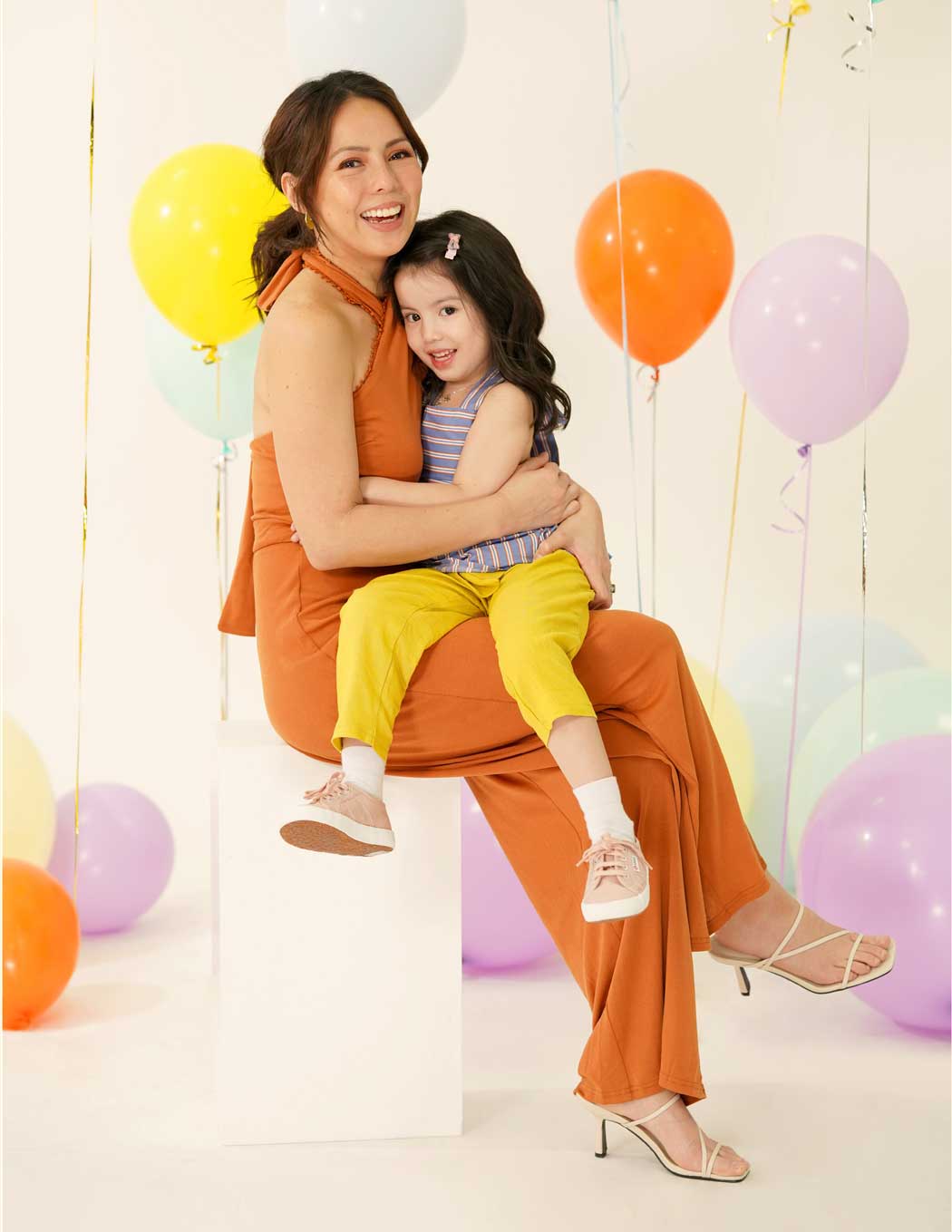 All About Andi
How would you describe your style?
"My style is laidback casual. I go for comfortable pieces that allow me to move and do things without having to worry about what I'm wearing. "
How has your style changed over the years?
"When I was young, I would go with the trends—elephant pants, chunky shoes… I used to take so much time every morning trying to figure out what to wear that day, trying to find the perfect outfit. As I grew up, my style evolved. I simply go for nice-fitting jeans or pants that I can easily wear to any occasion, and classic tops that will outlast all trends. "
"As I grew up, my style evolved" - Andi
Would you say that your style changed when you became a mom?
"When I became a mom, the pieces I wore had to be easy—easy to wear, easy to match, easy to move around with. Always prioritizing comfort. Half of the day, I'm running after my toddler or catching my baby who just learned how to walk. Although I dress up a bit more when I feel like it—but with a baby in tow or when you're breastfeeding, it's not always easy. You need to quickly and comfortably access your chest on demand—even in public. "
"Don't feel guilty… You are worth it." - Andi
Any fashion tips for moms out there?
"As a mom, you end up having a basic standard uniform aka your go-to outfit. You can easily lose your sense of personal style, even for fashionista moms. It goes down your list of priorities. Keep in mind that there's no point in waiting for the moment when your body finally stars to change back to your pre-baby body. Love your body now and learn to embrace everything you dislike about it. Be kind to yourself. Remember, you bore a child!! Dress to suit your new shape and…. DON'T FEEL GUILTY ABOUT BUYING YOURSELF CLOTHES. You are worth it."
""But mom, that's not my color!" - Olivia
Meet Oli
What are pieces you can never make her wear?
"Anything black. Hahaha! She is not a fan of the color. She always gives this look whenever I ask her to wear something black, and she really tells me, "But mom, that's not my color!"."
We've always seen Olivia in the cutest outfits. Does she still allow you to dress her up, or does she choose her own outfits now?
"When she was younger, she would allow me to dress her up; but now that she's turning five, that little lady has her own sense of style."
How do you shop clothes for Olivia?
"For Olivia, I have to bring her with me so she can help me pick the outfits. She had this phase where it was all about glitters, sequins, and anything pink! She's a very girly girl—she loves dresses, skirts, and shiny shoes! "
What's your favorite thing about being a mom to?
Andi+Olivia
What was your inspiration for the collection?
"We based it on making it EASY to wear. Friendly to all body shapes and sizes; and of course, it had to be comfortable. Pieces that you would want to keep forever!"
Can you talk more about the pieces?
"We wanted the pieces to be versatile, and for everyone—catering to moms, soon-to-be-moms, and single women. The fabric had to be breathable and light. Colors had to be flattering for mamas, and fun for kids to mix-and-match with!"
How was Olivia involved in the entire process?
"She helped pick the fabric and colors. She demanded there be pink—lots of them! "
What's your favorite piece from the entire collection?
"I love the tube top! I feel like it's so easy to wear—it can be on its own as a dress, with shorts, and even dress it up with pants. It also has a non-slip rubber, so you won't have to worry about it slipping down! "
What's Olivia's favorite piece from the collection?
"She says, "This one, this one… I LOVE EVERYTHING!."
The Andi + Olivia exclusive collection is now available on ZALORA.
Creative Direction: Eugene David
Photography: Patrick Diokno
Styling: Rain Dagala and Em Millan
Makeup: Justine Navato
Hair: Brix Batalla
Words: Maan Fernandez
Videography: Alivve
Balloons from The Glass House Balloonery