Stand a chance to win 2 Round-Trip tickets from Skiddoo to your chosen destination

Meet Our Style Insiders
From managing directors to managers, meet the team and shop their picks!
The Video
Watch what went on behind the scenes to make this birthday campaign come alive! Explore, laugh & join our style insiders on the celebratory fun!
Birthday Surprises Unveiling Weekly
Stay tuned for next weeks exclusive brithday edit with exciting prizes to win!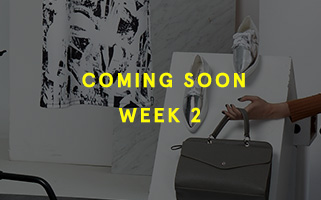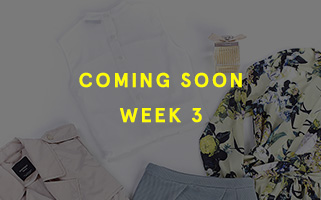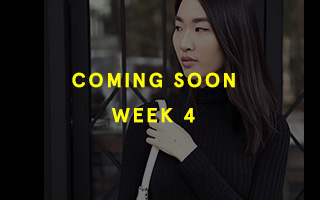 The Insider Scoop
Things are about to get REAL. Read more about our insiders as they
share style & beauty inspirations & juicy ZALORA secrets.
ZALORA Anniversary!
ZALORA Philippines turns 4 this year! Celebrate this milestone with us as we look back on how far we've come. Established in 2012, ZALORA has evolved into being a humble start-up company to being everyone's favorite online shopping destination. While we are fully committed to revolutionizing e-commerce scene in Asia, we are also passionate about giving people the best possible online shopping experience. From the latest clothing styles up to the most budget friendly shoes, bags, accessories and beauty products, we'll stop at nothing to give you closet worthy additions. And as a birthday treat to all our lovely customers and avid online shopping fans, ZALORA is offering amazing deals and discounts that are simply irresistible.
FOUR YEARS AND A THOUSAND BRANDS LATER
ZALORA believes in supporting local designers in every country it is based in – as such we not only offer big-name international brands, we also feature a great number of home-grown designers and labels. Now on our fourth year of offering a hassle free shopping spree, we've got nothing but a growing collection of lovable labels and budget friendly perks. If you're a fashionista on the look out for a new closet favorite or a style fanatic waiting on an opportunity to revamp your entire wardrobe, we won't hesitate to help you out. ZALORA is every shopper's solution to what-to-wear dilemmas and I-need-something new cravings.
CELEBRATE ZALORA'S ANNIVERSARY BY SHOPPING ONLINE
Get your hands on fresh style steals today! Curating only the most current fashion trends from the west and the east, ZALORA's customers can be assured of getting the best of both worlds. With an extensive catalogue laid out before your eyes and a site that's totally easy to navigate, looking for your sought after items has never been so convenient. Enjoy every second you spend shopping at ZALORA and lavish on hassle free perks like paying through cash on delivery and availing of free shipping over P995 plus 30 days free returns. Stylish, speedy, safe and secure – there's nothing more you could possibly want from your online shopping experience. It's all here, only at ZALORA.