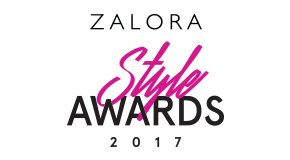 Honoring Local Trendsetters
5 #ZALORAICONS join us as official judges for this industry golden moment in conjunction with our 5th anniversary.
Own The Look of Our #ZALORAICONS
Top trends unveil with each stylish powerhouse
Kate Paras
NANETTE MEDVED
Isha Andaya
Between being a notable fashion and beauty editor, stylist whilst practicing her journalistic capacity, #ZALORAICON Judge, Kate Paras is one multifaceted woman.
Model, actress and philanthropist, Nanette Medved-Po, radiates with beauty inside and out. The former star founded Friends of Hope, and is the brains behind Hope In A Bottle - a brand of purified bottled water that dedicates 100% of profits to building schools in the Philippines.
5 Trendsetters' Tales
Learn the fashion philosophy from our style mavericks
5 Fashion-Forward Brands We Adore