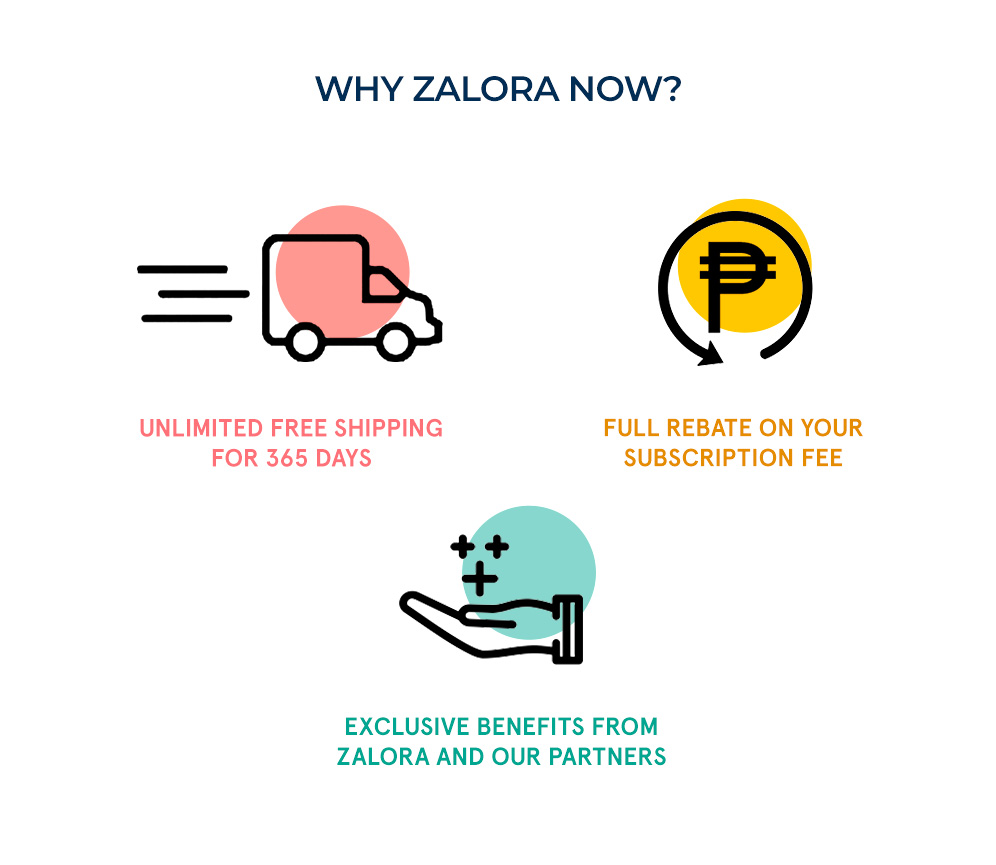 UNLIMITED FREE SHIPPING FOR 365 DAYS WITH ZALORA NOW
Ever find yourself mouthing these words when doing your rounds of online shopping? "I want them now", "I want them quick", "I don't want to pay shipping fee". If this sounds like you, we've got a solution - ZALORA NOW. It is what it is called. With just P750, the subscription program lets you enjoy an unlimited free express shipping for 365 days with no minimum spend. And before you think this couldn't get any better, you'll also have access to exclusive sales organized by our partners. We've worked out the math, only pros no cons. Since you'll be getting your money back in the form of five P150 rebate voucher codes (min spend P600), we say go for it!
TO SUBSCRIBE TO ZALORA NOW, SIMPLY…
Before jumping on the bandwagon, first things first – make sure the email you linked to your ZALORA account is active so that you won't miss out anything ZNOW related. After that, to purchase the subscription, simply add "ZALORA NOW" into cart along with your other shopping items. Once you're ready to check out, make the payment as usual and click "order now". Within a day, you'll receive a confirmation e-mail regarding your ZNOW membership, followed by a string of emails containing your rebate voucher codes and instructions on how to redeem benefits from our partners in the next 7 days.
SOME REMINDERS WHEN ONLINE SHOPPING
Now that you're ready to unleash the shopaholic beast in you, do know that there are a few things you should take note of. 1. Firstly, only items sold by ZALORA (local & overseas) or stored in our Warehouse are entitled to unlimited free shipping. Shipping addresses must be within our express delivery coverage area as well to enjoy the perk. 2. A cut of time also applies for guaranteed next day delivery from Mondays to Saturdays, hence, best to place orders before 3pm otherwise your purchases will reach within two days. 3. Credit Card payment orders will be shipped 1 working day after payment verification.
ZALORA NOW AUTO-RENEWS SO YOU DON'T NEED TO HASSLE
For ZNOW subscribers who paid using credit card / debit card, you will be signed up for auto-renewal for another year, by default, with the same fee. You will receive a reminder about the auto-renewal one month prior the expiration of the current subscription. Hence, fear not, shall you wish to opt out by then, simply head over to your account and search under "My Memberships" to cancel. No fuss, no hassle, just the way your online shopping experience should be.