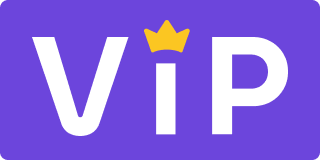 Enjoy Unlimited Free Shipping with
no minimum spend for a year
Subscribe yearly for P750 P500. It works out to just P41/month.
By subscribing to ZALORA VIP, you agree with the Terms & Conditions.
Why you'll love ZALORA VIP
We'll make it easy for you
Non-ZALORA VIP
SOLD BY ZALORA
Delivery at
Up to P199
Free
SOLD BY SELECTED SELLERS
Standard delivery below min. spend at
P149 onwards
Free
BENEFITS
Priority access to sales
Exclusive offers from partners
Get Full Rebate
Get ZALORA VIP only for P750 P500 and recover the cost in just 2 orders.
Region restriction may apply.
Exclusive Partners Offers




FAQ
Get Free Shipping with ZVIP for just P750 P500 per year! A premium membership where you'll enjoy unlimited free delivery and other exclusive perks.
Here's how to subscribe to ZVIP:
1. Toggle on "ZALORA VIP" in your bag or checkout.
2. Continue shopping or simply checkout and you're good to go!
Look out for the

icon on the catalogue page or simply use the ZALORA VIP filter.
ZALORA VIP subscribers will be notified of early access to our mega events via newsletters a day or two before the public launch.

Enjoy Unlimited Free Shipping For 365 Days With ZALORA VIP
If you're one who hates paying the extra dime for delivery then ZALORA VIP is a program to know. Your best friend when shopping online at ZALORA, the ZALORA VIP offers unlimited free shipping for 365 days and other exclusive perks at only P500 per year! Extra advantages include priority access to sales, exclusive offers from ZALORA and partners, getting full rebates, and more. Shh, don't tell anyone. Only ZALORA VIPs are entitled to exclusive deals, offers, and promotions. You'll receive rebate vouchers and instructions on how to redeem benefits from our partners, attached in the email with your membership confirmation notice. Regular emails with the latest benefits such as exclusive sales will also be sent regularly so keep your eyes on the lookout for those in your inbox!
Come Be ZALORA's VIP
Sounds too good to be true? Well then, sign up to experience it yourself! All you have to do is just toggle on "ZALORA VIP" in your bag or checkout. Then, continue shopping or check out when you're ready to go. Easy. Though do be advised that certain items are not qualified for the benefit. To identify which are applicable, look out for the ZALORA VIP icon on the catalog pages.
Subscribe To ZALORA VIP Today
By default, ZALORA VIP auto-renews your subscription every year at the same P500 fee if you use a credit or debit card. You'll be reminded about the renewal one month before your current subscription expires. No worries if you decide to opt up, you can do so any time by changing the setting on your account. But who wants to do that when you get handsome rewards and exciting advantages like these? Now, say no more and subscribe today!