"Purchase on ZALORA Website with minimum spend Php 2,000 on a single transaction using voucher code "ANAJAPAN"(20% off, 2k min spend). " Afterwards, sign up to ANA's E-newsletter to get a chance to win roundtrip ticket to Tokyo, Japan.
How to Apply
Step 1

Purchase on ZALORA Website / App using voucher code "ANAJAPAN" (20% off)minimum spend Php 2,000 on a single transaction .
Step 2

"Go to ANA's Website: https://bit.ly/36EaWcM . Sign up to ANA's E-Newsletter and give consent to the T&C's"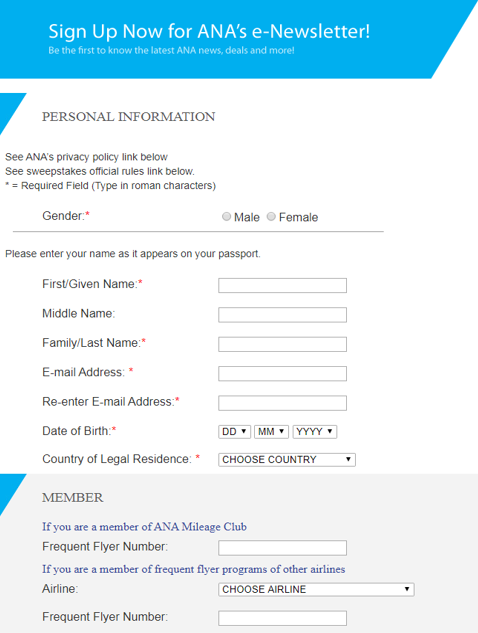 Step 3
Go to your registered email address and confirm your subscription to ANA's E-newsletter.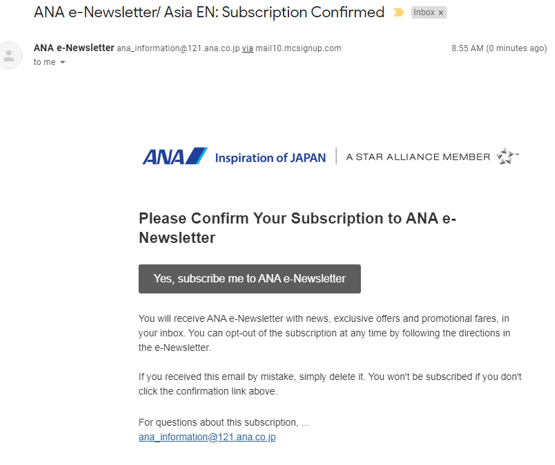 Terms and Conditions
1. 1 winner will be picked and will received 2 round trip economy class tickets from Manila to Tokyo, Japan on ANA operated flights.
2. Prize Tickets does not include Departure Taxes, Inspection Fees, Airport Taxes, Luggage Fees(if applicable) and such taxes and fees are the responsibility of the ticket winner.

3. Prize Tickets are transferable but cannot be re-sold and no airline mileages accumulate.
4. Prize Tickets are non-rebookable, not convertible to cash and non-refundable.
5. Zalora and/or All Nippon Airways shall not shoulder the accommodation, pocket money, food expenses and other travel related expenses of the winners.
6. Zalora and/or All Nippon Airways shall not be liable for the accidents and/or damages that may occur or that may be suffered by the winners during the entire duration of the trip.
7. Winners of the campaign should book and issue the ticket within the ticketing period and complete all travel within the Travel Period. Travel dates are upon availability.
8. Winners are responsible for having valid passport, visa, travel insurance and other immigration documents.
9. Winners will be determined by electronic raffle on Apr 1st 2020 with a DTI representative.
10. The promo is not valid in conjunction with any ongoing promos of All Nippon Airways Co., Ltd.
11. An excess baggage fees and travel insurance fees shall be for the account of the winners.
12. Zalora and /or ANA reserve the right to award the prize to an alternate winner in case the first winner fails to qualify or breaches any of the terms and conditions of the Promo.
13. All Nippon Airways and Zalora reserve the rights to terminate this promotion or change any terms and conditions without prior notice.
14. In the event of disputes, All Nippon Airways and Zalora's decision shall be final.
Contact Support:

For any questions or clarifications, please contact ZALORA Philippines hotline at +632 858 0777 or e-mail: customer@zalora.com.ph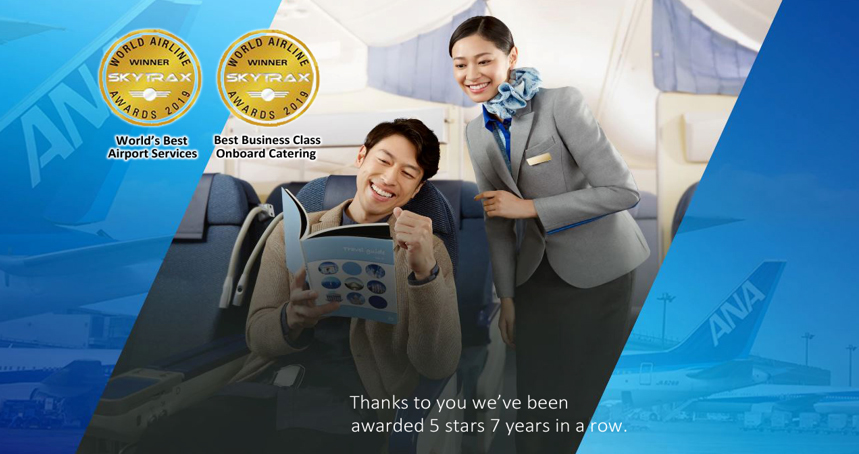 ABOUT
ANA is currently the only Japanese airline to have achieved the exclusive 5-star status of SKYTRAX for 7 consecutive years. Mindful of the 5-star status, ANA strives to continuously provide safe, high-quality air travel, and dedication towards further improvement of the overall passenger experience.
ANA started in 1952 with just two helicopters but today, ANA has the largest domestic network in Japan with 118 domestic routes. In 1999, ANA became a member of the Star Alliance since recognized as one of the most significant airlines in Asia with 80 international routes operating.
Additionally, ANA has been awarded by Air Transport World as "Airline of the Year" three times in the past 10 years: 2007, 2013 and 2018, becoming one of the few airlines winning this prestigious award for multiple times. For more information, click here.